As a long-time partner and founding member of CONCORDIA's "Impact Angels", GoodMills has prolongued the cooperation and became "Proud Partner" of the NGO.
The partnership between CONCORDIA and GoodMills has recently been elevated to a higher level: as a "Proud Partner", GoodMills joins a group of corporate partners who have been supporting and accompanying CONCORDIA over many years to help young people find their way into a self-determined life.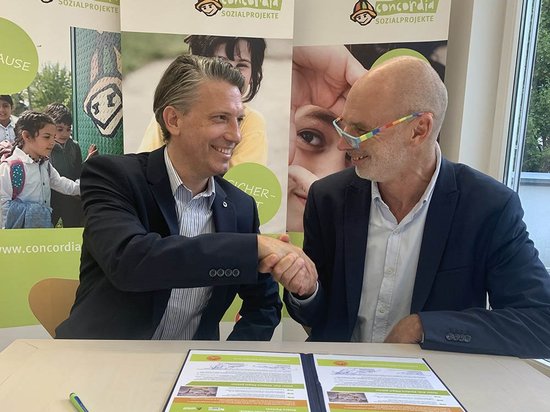 A key element of the cooperation is the financial support for the vocational training of apprentice bakers at the CONCORDIA EduCampus in Ploiești near Bucharest. GoodMills also constantly supplies CONCORDIA with flour donations for the bakery at the EduCampus. Read here more about the cooperation.