The driver for progress

For GoodMills, innovation is the engine of a successful future. Changes in the dietary behavior of consumers, technological leaps and envrionmental issues require continuous development of solutions in the food sector.

With GoodMills Innovation and GoodMillsX, we have two units that deal intensively with contemporary nutrition solutions for today, tomorrow and the future.
INNOVATION FOR A HEALTHIER AND MORE SUSTAINABLE LIFE
GoodMills Innovation is the innovation and R&D unit of the GoodMills Group and is located in Hamburg, Germany. The company is a driving force and leading provider of functional, tasty, sustainable and healthy solutions for manufacturers in Europe of baked goods, snacks and plant-based alternatives.

The focus is on refining and upgrading flour properties of cereals and pulses with innovative technologies, which are not available to conventional mills – allowing GoodMills Innovation to develop solutions for healthier products, better taste, a smaller ecological footprint, easier processing and raw material savings.

Learn more about GoodMills Innovation here.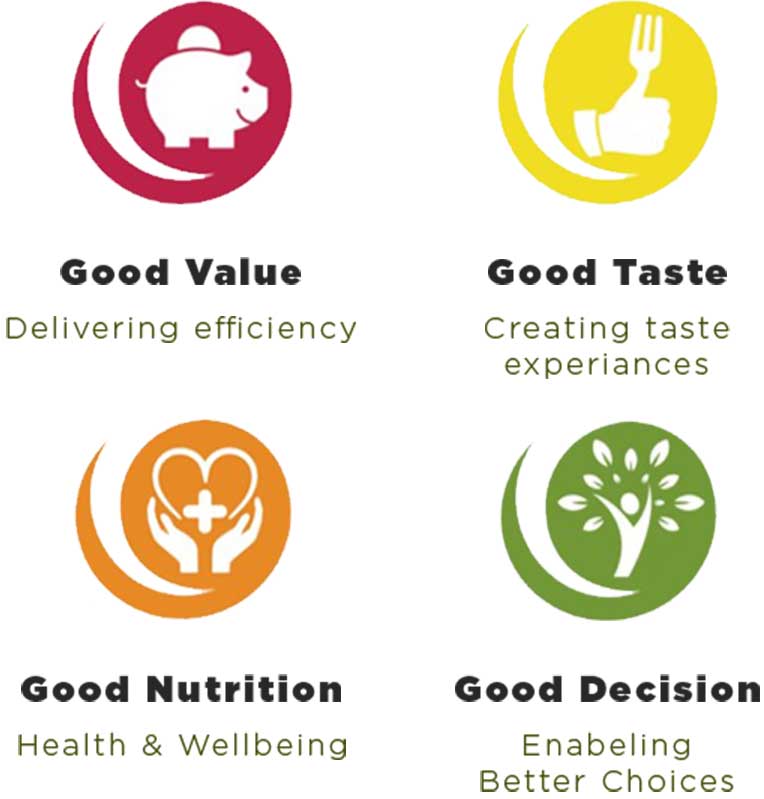 "DID YOU KNOW…"
… that we offered meat alternatives many years before they became a general trend? With plant-based raw materials being the foundation of our products, sustainability is written in our DNA.

Read more about our
Impact on the environment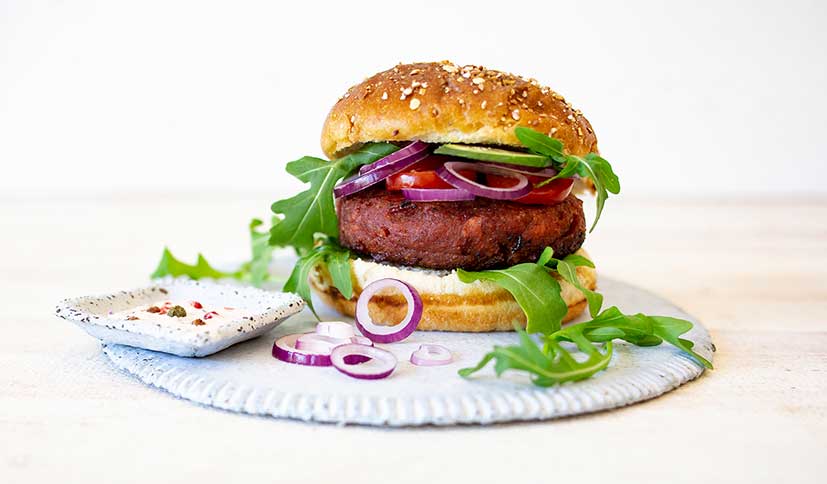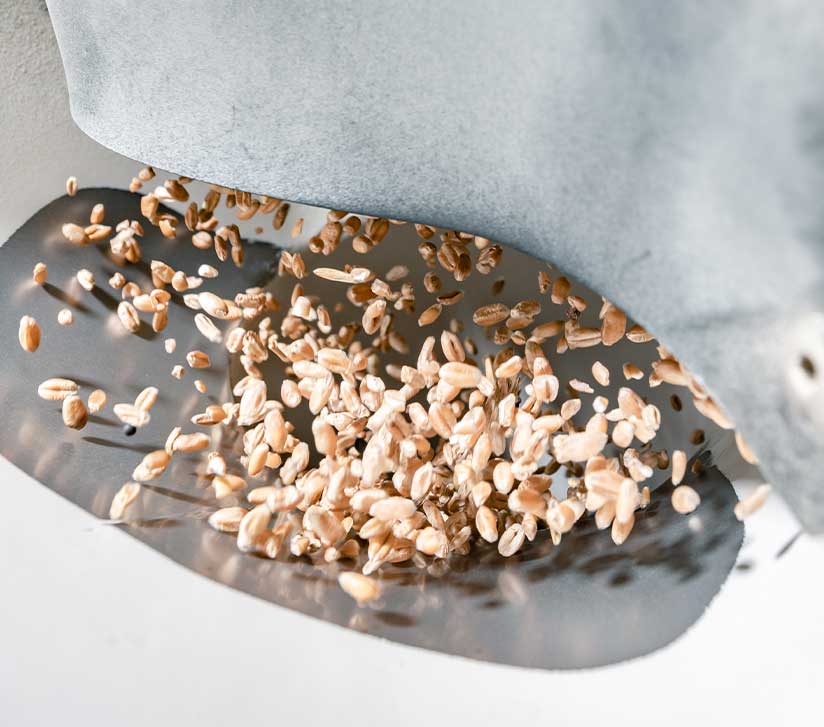 GMX: START-UP
MENTALITY FOR
DISRUPTIVE SOLUTIONS
With the still young internal organisation unit GoodMillsX (GMX), GoodMills has created a framework for creative, free and future-oriented thinking.

GMX is tackling future trends, trying out new things and pursuing disruptive solutions. With a clear view of the future, GMX sees itself as an innovation facilitator and works together with internal and external partners in a project-based, agile and flexible manner. GMX's role here includes the selection and prioritization of innovation platforms.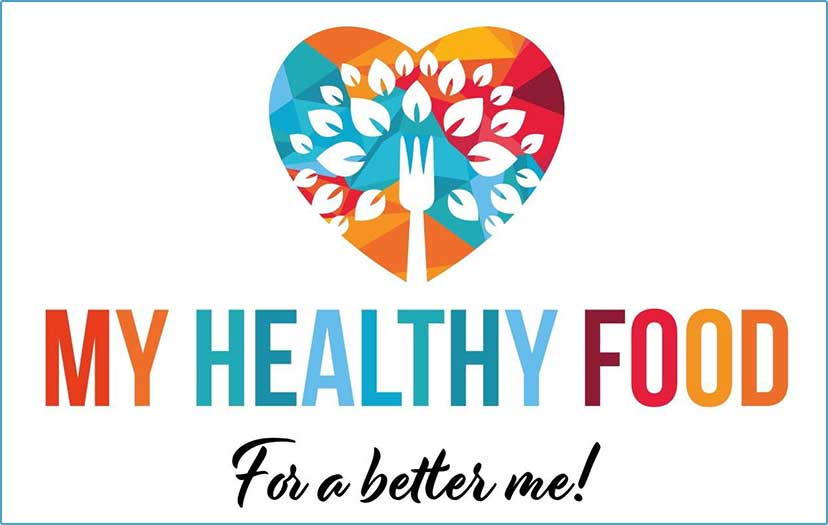 One of these platforms is My Healthy Food, GoodMills' first Direct-2-Consumer webshop*, showcasing innovative products made from functional ingredients as well as healthy cereals, all while addressing personalized nutrition and biodiversity in the same go.
* My Healthy Food is currently only avaible for consumers in Austria and Switzerland.
"DID YOU KNOW…"
… that the X of GMX stands for the unknown as well as the future – and thus wants to show that GoodMills is more than flour milling.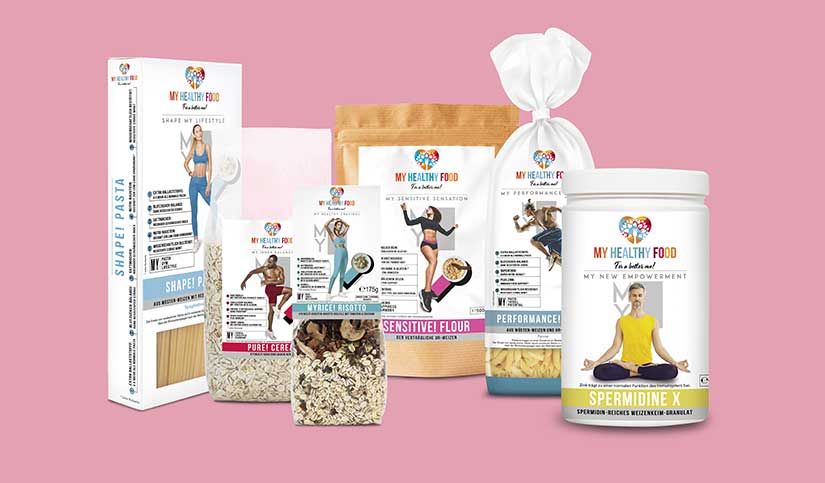 PLANT-BASED PROTEIN POWER
Being the market leader in pulses and also the largest processor of peas, beans and lentils in Northern Europe, Müller's Mühle, subsidiary of GoodMills, provides the food industry with premium quality pulses flours.

Naturally high in protein, these special flavours ensure effective protein enrichment in a green and sustainable manner. Furthermore, the flours are the obvious choice for a variety of plant-based food and drink products, and promise unrivalled taste and performance in meat substitutes and dairy alternatives. Furthermore, Müller's Mühle owns one of the most modern rice mills in Europe. With experience of over 125 years in rice processing, Müller's Mühle offers rice products of the best quality.

Find out more about Müller's Mühle Business Solutions here.